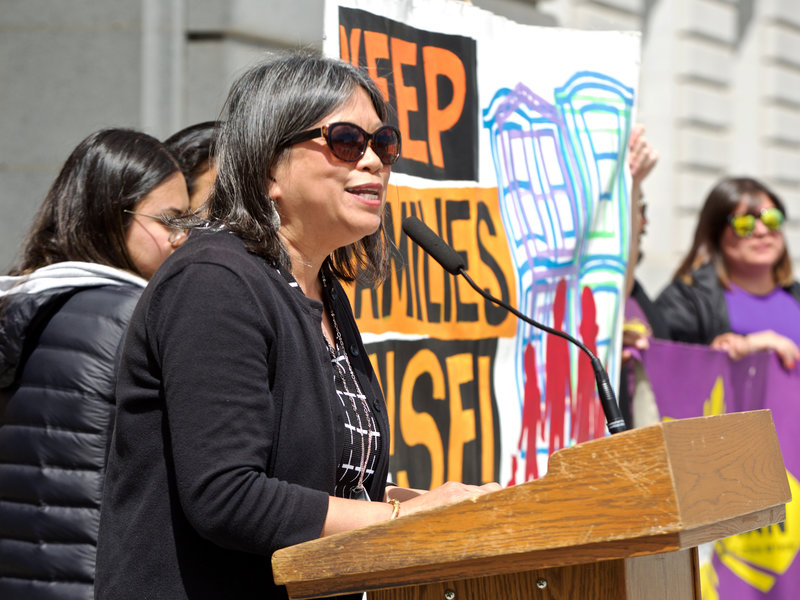 SF WEEKLY: Half of City's Future Windfall Funds May Go to Affordable Housing
April 23, 2019. Supervisor Sandra Lee Fewer wants excess tax revenues for the city to produce, acquire, and permanently preserve affordable housing.
The Council of Community Housing Organizations (known as "Choo Choo") is a nonprofit coalition of 26 community-based housing developers and tenant advocates.
Our collective longstanding mission is to foster the development of permanently affordable low-income housing in San Francisco, under community control and through non-speculative means of ownership, with adequate provisions for tenant services and empowerment.
OP-ED: Groundbreaking anti-displacement legislation to preserve affordable housing, protect tenants
March 31, 2019. SF Examiner. Passing COPA is the next big step in a comprehensive community stabilization and affordable housing strategy, one that begins with addressing people where they are at: in their homes.
Next City: Nonprofits May Soon Have the First Chance to Buy Apartment Buildings in SF
April 9, 2019. Housing advocates have been working to get a law like COPA passed for at least the last four years, says Fernando Martí.
blog: Demystifying the Development Process: How Housing Actually Gets Built
Last month, San Francisco Mayor London Breed hired the City's first Director of Housing Delivery to expedite project approval and permitting, which should lead to more housing getting constructed, and more quickly. But, how does the development process actually work?